10/17
Why Oregon loves the Doug-fir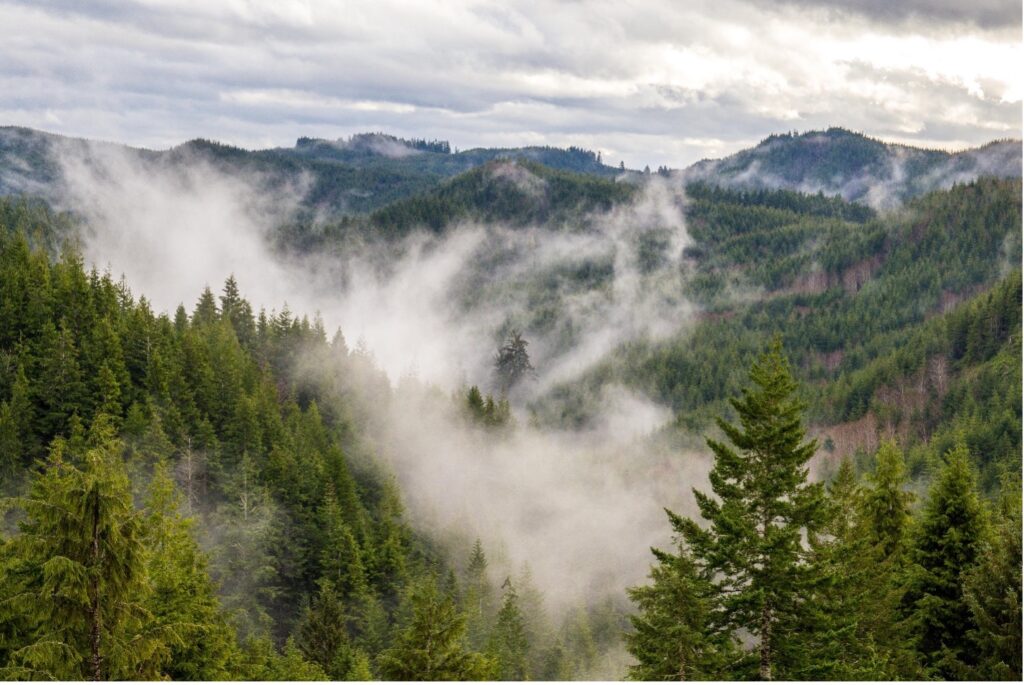 The Douglas-fir is an amazing tree species, and the Oregon Legislature recognized this when it designated Douglas-fir the official state tree in 1936.
Here are just six facts about the Doug-fir that make it the #1 tree in Oregon:
1.Douglas-fir is one of the world's best timber-producing species and yields more timber than any other species in North America, making the forestlands of western Oregon, Washington, and British Columbia the most productive on the continent.
2. Douglas-fir is heavily sought after for heavy timber structures, as its wood is strong, resists abrasion, is available in several specifications, including kiln-dried and grade stamped, and can be supplied in very long lengths up to 60 feet. West coast mills are sophisticated in their processing of lumber, making lead times predictable and availability reliable. Paints and stains perform well on Douglas-fir timbers. Because of the timber sizes available, stamped timber grading, and relatively short lead times, Douglas-fir sees wide use in both public and residential projects.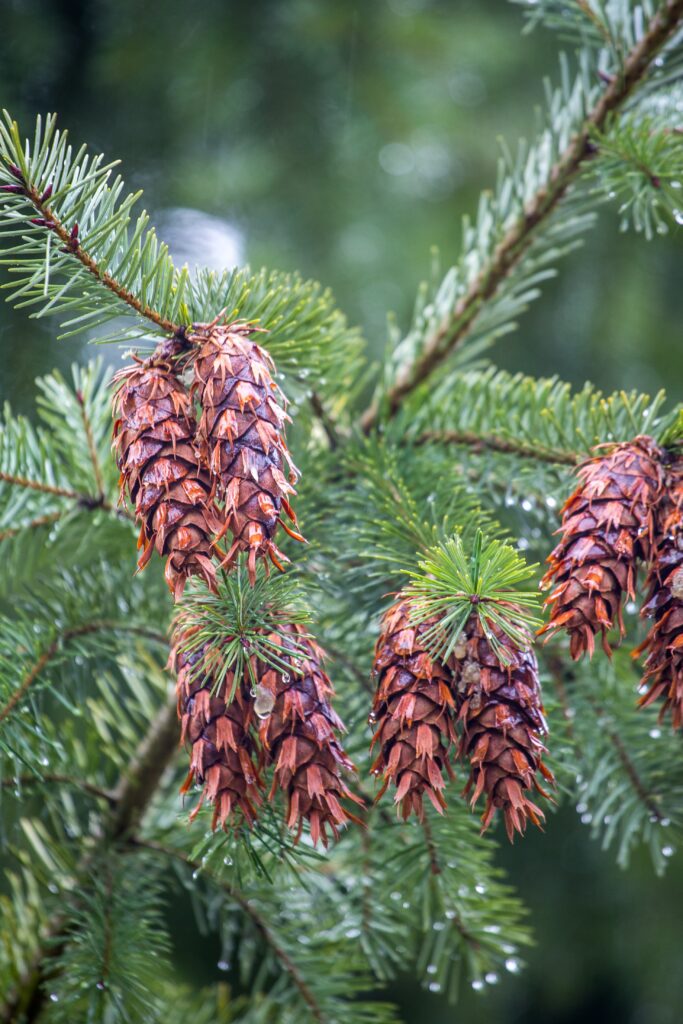 3. On mature trees, the bark is very thick and corky, growing up to 14 inches thick. This thickness makes the Douglas-fir perhaps the most fire-resistant tree native to the Pacific Northwest.
4. Their seeds are foraged by blue grouse, songbirds, squirrels, rabbits and other small animals. Antelope, deer, elk, mountain goats and mountain sheep eat the twigs and foliage in the winter when other food is hard to come by. It provides excellent cover for a wide range of animals.
5. Young Douglas-fir trees need direct sunlight to thrive as seedlings and saplings, but mature Douglas-firs provide excellent nursery habitat for a wide array of other trees who prefer to get their start in shady undergrowth, including Bigleaf Maple, Oregon Ash, Western Red Cedar, Pacific Dogwood and Western Hemlock.
6. Doug-fir cones are easily identifiable because they have the appearance of a mouse legs and tail sticking out from under the scales. Several legends exist about a mouse taking refuge in a Doug-fir cone, giving the cones their distinctive look.
---