11/22
In the aftermath of the Holiday Farm Fire: Fighting bureaucracy, but much to be thankful for
Q and A with Janicé Myers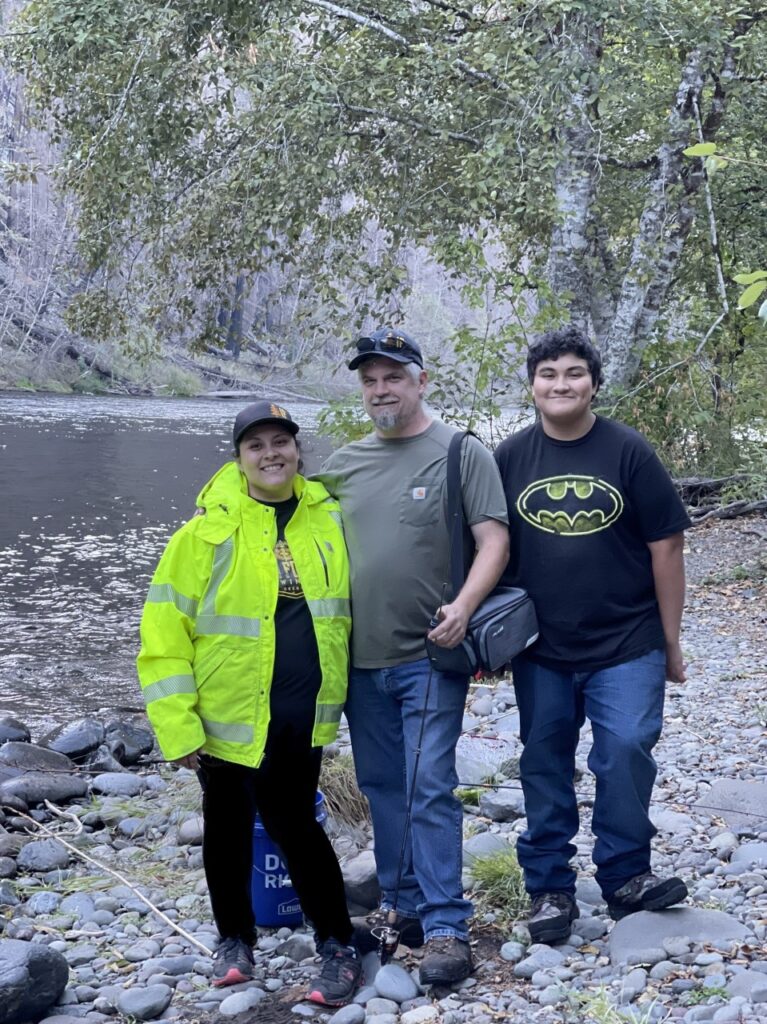 Editor's note: When the Oregon Legislature considered a new timber tax earlier this year, Janicé Myers appeared in a video ad produced by Oregon Forests Forever. She and her husband, Art, lost their home and business in Vida to the 2020 Holiday Farm Fire. In the video, Janicé pleaded with lawmakers not to put any more burdens on rural communities. Thanks to her advocacy and others, the new timber tax was rejected.
As Oregonians prepare to gather with their families and friends this Thanksgiving, we wanted to check on how Janicé and her neighbors are doing.
Oregon Forests Forever: What does the landscape look like around you today?
Janicé Myers: After the fire, it looked like the apocalypse. People were just shell-shocked. And they are still stressed but now the green is coming back. The undergrowth is coming back and we're seeing parts of the landscape we never knew existed…waterfalls and rocks we never knew were there. We're finding the beauty in that. Forest animals are starting to come back. We just saw a turkey the other day, we didn't know we had a turkey here.
OFF: You were planning to start a brewery prior to the fire –Iron Forest Brewing — what's the status of your business?
JM: We had just finished renovating a building on our property where we held weddings prior to the fire. We had an appointment to have our insurance adjustor inspect and revalue the property. He was supposed to come on a Thursday but the fire struck that Monday. Our improvements –and the investments we had made — were lost.
After the fire, we let the public know that we were still moving forward. This has always been our dream. We recently received approval for a special use permit through Lane County. That process took eight months. We have a menu for the restaurant done. Beer recipes done. We're now working on the fund-raising. This has become about more than just ourselves. It's about our community and jobs. And having someplace where we can be together. There's still a lot of heartache up here.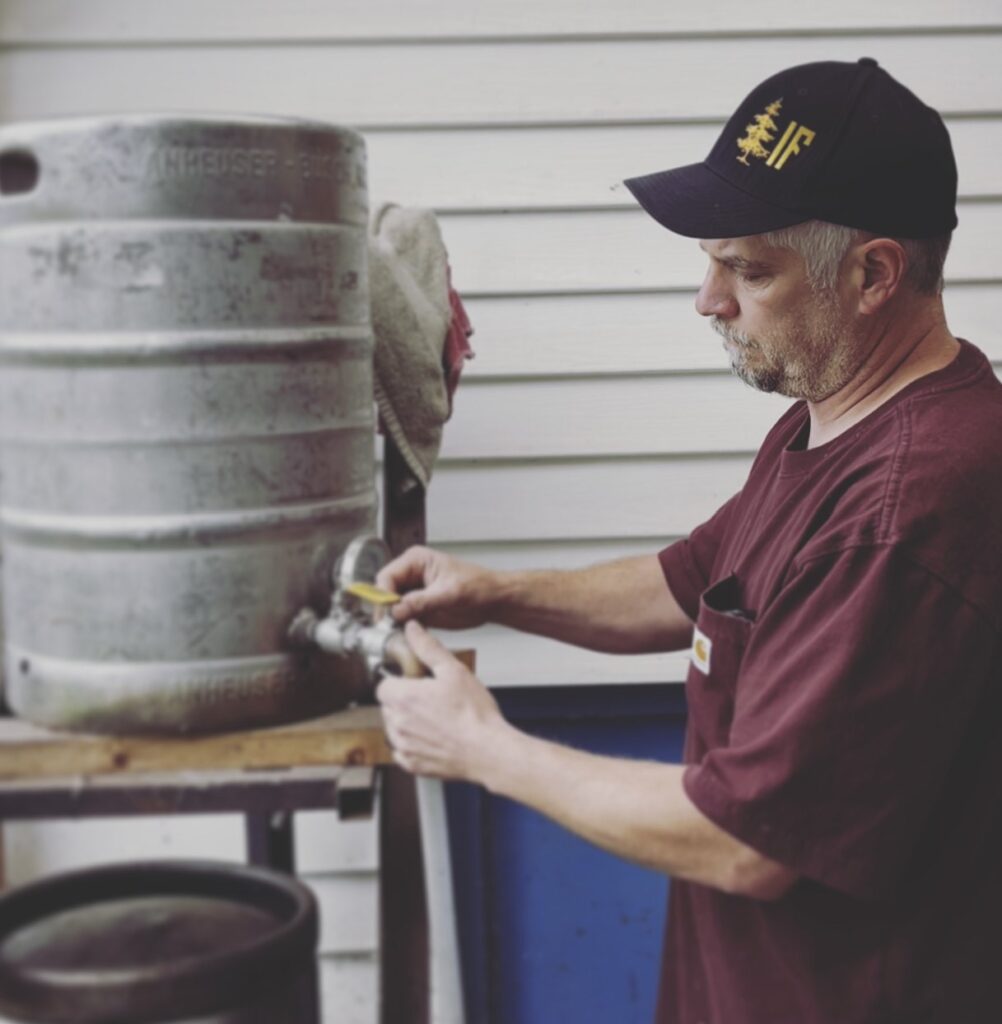 OFF: If it's possible to single out, what's been your biggest challenge?
JM: (Long pause). I'd say it's at the county level. You have a set of building regulations that are designed for metropolitan areas, not rural areas. It has caused a lot of hang-ups, delays and frustrations. We have a bunch of unique properties up here. Some of the regulations are unfair and are making it difficult for the rebuilding to happen.
OFF: Where are you living?
JM: We're living in Albany. We did have our house there that we were going to sell to move here. I was already living here on property for last three months prior to fire and my husband was commuting. We're very blessed to have had a place to go back to.
The property in Vida is cleaned up from debris, but we still have trees coming down. Doing own milling, so will use as much of our own wood as we can.
OFF: What changes have you seen in the community?
It's an interesting combination between people having this hope and excitement with what new is going to happen here but that starts to fizzle some with the overwhelming hoops to jump through to just get back where you were. It's not like people are trying to build extravagant homes. They're just trying to rebuild what they had.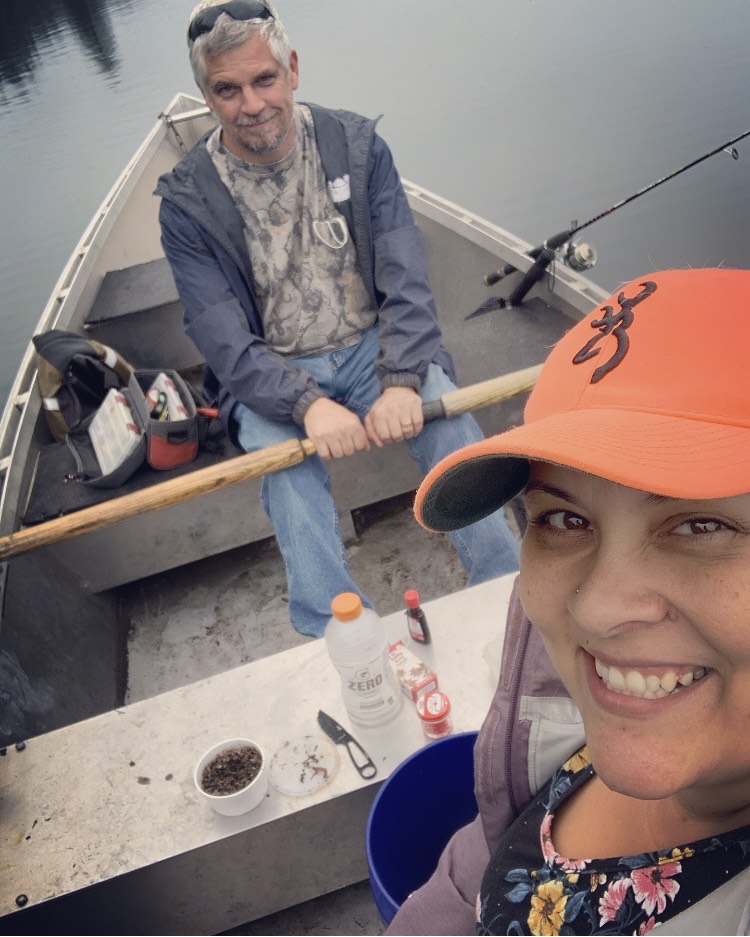 OFF: As we begin to plan spending holidays with our friends and loved ones, what are you most thankful for?
JM: I'm really thankful for family. I know that sounds very cliché. But when you've put in the position to have lost literally everything you have and still have your family around you, that's worth more than anything. We lost home and business and the sweat equity we put into this place. In the end, this can be rebuilt. It will just look different than what we had first envisioned, but it can be better. That's the meaning behind our name, Iron Forest.