9/18
Wildfire News Roundup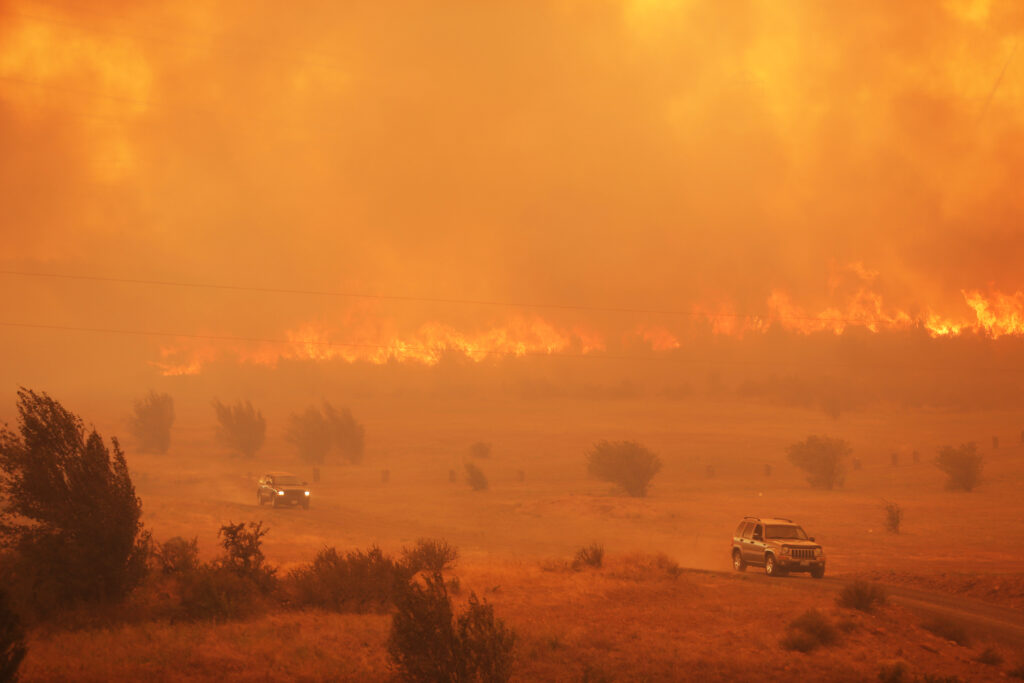 Timber companies, loggers see major damage from wildfires
Oregon's timber industry has sustained an enormous setback as massive wildfires continue to ravage forests across the state.
While the full scale of destruction is still coming into focus, groups representing loggers and wood products manufacturers say losses will total in the hundreds of millions of dollars, including charred timberland that will take decades to replant and regrow once the fires are extinguished.
"It's going to have a generational impact on our industry and our company," Rob Freres said, president of Freres Lumber Co. in Lyons. "In the near-term, there may be as much salvage (logging) as can be done. We may be able to maintain operations the way they have been historically for the next couple of years. But then we'll have less log supply to run on.
"The most devastating thing to our community is the loss of life, loss of homes and loss of livelihoods of so many hardworking people who live in the Santiam Canyon," he said. "It's a tragedy of untold proportions. It's really beyond my comprehension at this time. Things will become clearer when the rain comes and the smoke clears."
Forestry community pulls together to assist with Washington County fires
This week, forest workers answered the call to add firefighting capacity when it was needed most. With national crews unavailable for smaller fires in Washington County, resources were critically short – especially crews.
The Oregon Department of Forestry put out the call to the forestry community for help and the response was overwhelming.
John Ragsdale Logging and Scott Land and Timber assisted firefighters by operating their heavy equipment to build fireline and remove hazard trees. Stimson Lumber Company foresters with fire training and skills banded together to create a company crew and arrived with their company engines; Hampton Lumber joined in as well with their company engines. Bighorn Logging from Banks joined in and formed a 10 person crew to add capacity. Stimson added to that with a crew from C&H Reforestation.
"These are not crews that make a living fighting fire; these are crews that care for our forests, planting trees and managing tree spacing, but they have the skills to help and made the difference on this fire" said Mike Cafferata, district forester in Forest Grove.
Wyden says wildfire smoke suffocating West Coast is 'debt coming due' on 'lousy' forest management
U.S. Sen. Ron Wyden is calling for a coordinated response from the federal government to prevent catastrophic wildfires from continuing to ravage Oregon and other states in the future, claiming the suffocating smoke blanketing the West is "debt coming due" for decades of poor forest management.
"This debate has been going on for too long, with misguided priorities on both sides," Wyden said during a roughly 20-minute speech. "On one side, some in the timber industry skipped past active management to pursue the golden calf of the elimination of environmental laws. On the other side, misguided non-management priorities beat back every attempt to manage our forests based on science."
Wyden is pushing for more federal funding for wildfire prevention and suppression and to create a 21st Century Civilian Conservation Corps, a proposal he announced last month in conjunction with U.S. Sen. Cory Booker, D-NJ. Wyden is also planning to introduce legislation that would allow for prescribed burns "in the winter months" on federal lands to prevent catastrophic wildfires.
"Without those treatments, a lightning strike or a carelessly dropped match can create an inferno that can leap a river and rip through thousands of acres in the blink of an eye," he said.
---