1/26
Oregonians Across the State Join Oregon Forests Forever for Session Kick-off
The 2023 legislative session commenced on Jan. 17, and now that we're getting a clearer picture of what forestry is going to be up against, our community is rallying to support Oregon's forests.
Oregon Forests Forever hosted our first virtual advocacy training this month and we were blown away by the nearly 150 Oregonians who showed an interest. From Lyons to Joseph and Scappoose to Ashland, we had an engaged and excited group of advocates that were ready to make significant progress to protect Oregon's forests.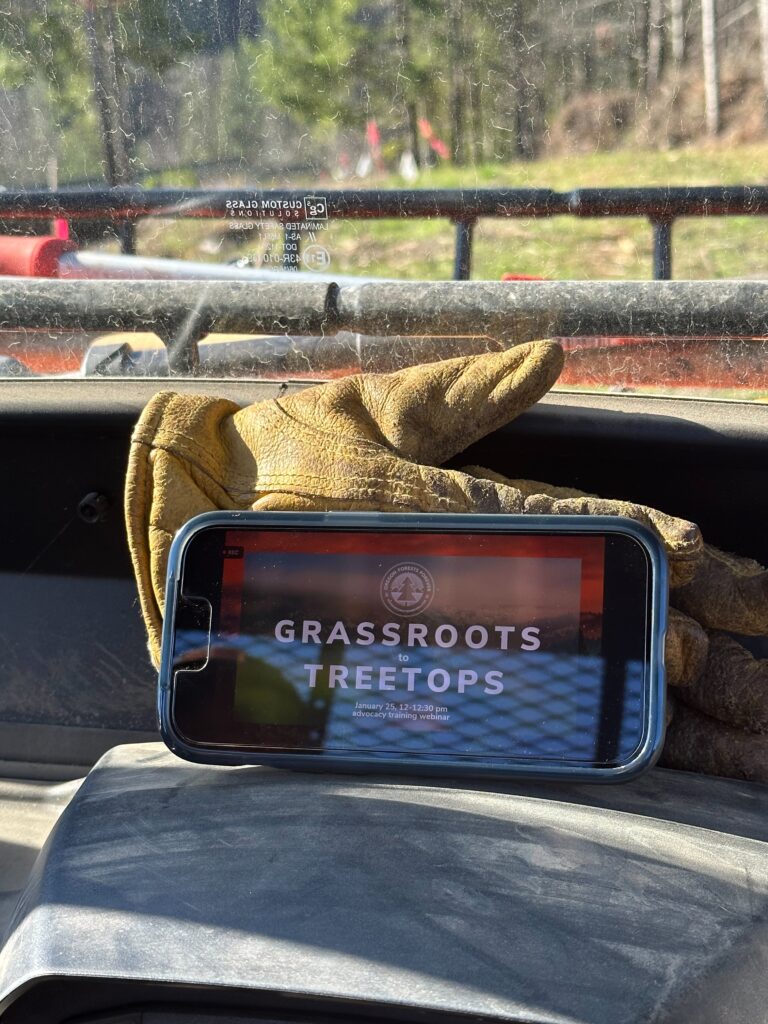 Oregon Forests Forever advocates are certainly not strangers to the public process. We've sent thousands of letters to the state Legislature and state regulators on many different issues, like ensuring the passage of legislation solidifying the historic collaboration agreement between the timber industry and environmental groups, to stopping additional taxes on timber that would have made recovery from the pandemic and wildfires worse, and raising our voices on habitat conservation.
But our community grows every day. We have hundreds of new advocates this year – and we're going to need each and every one of them to speak up this session. During the training, Oregon Forests Forever representatives made it clear that we'll face a number of difficult battles in Salem in 2023.
New taxes. Additional regulation. Inadequate wildfire funding. Misinformation.
The good news is, we have so many opportunities to influence the narrative – personal testimony, meetings with elected officials, writing letters to the editor, and raising the forestry perspective on social media are all tools that can help our cause grow. We're here to help you each step of the way.
While the session is ramping up and coming into focus, much still remains unknown about how things will ultimately shake out. But one thing is for sure: Our advocacy on behalf of Oregon forests will need to be relentless.
Thank you to all of you who attended our advocacy training this month, and if you missed it, reach out to us at [email protected] for help on getting more engaged in this important legislative conversations.
You can also watch a recording below.